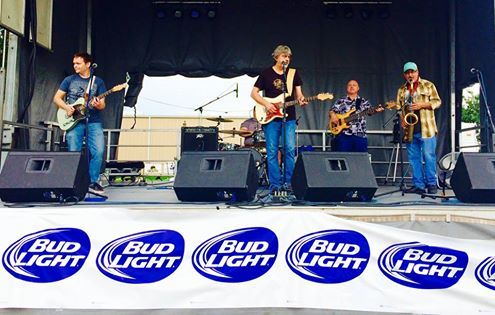 Born - Jacinto City, Texas
Influences - Frank Sinatra, Willie Nelson and Ray Charles
Lover of Baseball and Jazz
Randy's career began in 1980 when he organized the band "Tumbleweed Connection."
They toured New Mexico, Arizona, Colorado and Texas until '87 when they disbanded.
Randy then became the lead singer of the "Straight Up Band," a popular Houston-based group that performed at nightclubs, festivals, hotels and weddings.
The 90's began with Randy doing theatrical productions of The Best Lil' Whorehouse in Texas and Patsy Cline, Always. He then began doing appearances with The Ronnie Renfro Big Band 18-piece orchestra as a guest singer and guitarist.
Also during this time, he produced You've Been Kind of Cold for himself, and co-produced The Moving Men, an album with other talented artists and musicians.
In 1998, Randy began touring with recording artist Doug Supernaw as his guitarist.
Randy has also assigned himself the duty of writing a movie script entitled Back in Luck, a true Texas western. He released the album Family Portrait in 2003, which includes guest appearances by Willie Nelson and legendary musician Bucky Meadows. Randy's new album Deep Whiskey includes songs "Between Hell And A Honky Tonk," "When I Was Down" and "Laying Low In Mexico," and was released in June 2011.